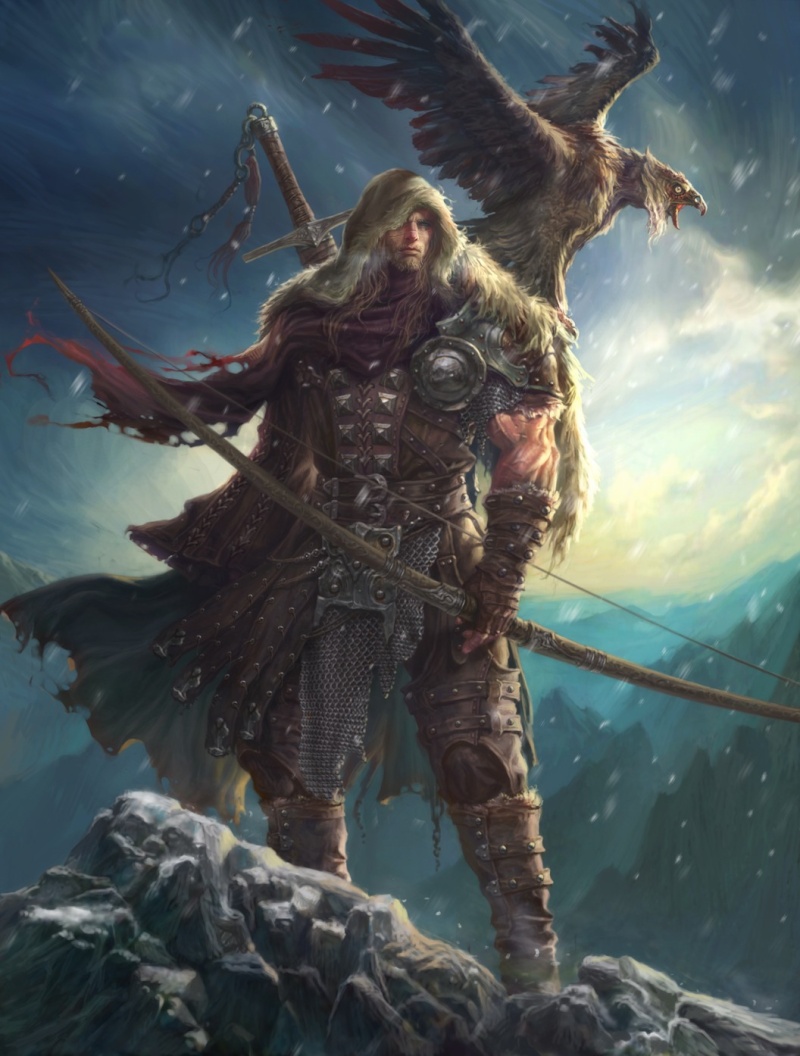 ((If anyone is decent with Photoshop and would not mind, this here pic needs a wee bit of editing. Remove the bow and hawk and sword upon back. Tis all

))


Name: Sven Wildheart

Race: Aasimar

Age: 26

Occupation: Forest Guardian

Alignment: True Neutral

Deity: Silvanus

Place of Origin: Unknown
________________________________________________________________________________________________________________________________________________________
Physical Description~
Sven is a very tall and broad man. His long silvery hair lays about freely, as his golden eyes have a very intense look about them. He keeps his beard short, but not very organized.
Height: 6'8
Weight: 282 lbs
Build: Muscular/Fit
Eyes: Gold
Hair: Platinum
Skin Tone: Soft Tan
________________________________________________________________________________________________________________________________________________________
Biography~

His earliest memory, is perhaps his most vague. He recalls the outline of a person, carrying him through the night. A soft, feminine voice speaking to him. Then, nothing. He could not recall the words the voice spoke to him. Nor what the person looked like. He only remembered the cold ground, from which he was left. During that night, a Treant came upon the small child. Little did Sven know, but it was by no accident that this occurred.

The Treant took the child into its care. As most lessons were slow, Sven was a quick learner, which made things easier. He was taught of natures balance, between life and death, and in everyday things.  He taught him of the Oak Father, his purpose and desires.  "

Hold your distance and take in the total situation, rather than latching on to the popular idea of what is best. All is in cycle, deftly and beautifully balanced. It is the duty of the devout to see this cycle and the sacred Balance as clearly as possible. Make others see the Balance and work against those that would disturb it. Watch, anticipate, and quietly manipulate. Resort to violence and open confrontation only when pressured by time or hostile action. Fight against the felling of forests, banish disease wherever you find it, defend the trees, and plant new flora wherever possible. Seek out, serve, and befriend the dryads and learn their names. Kill only when needful, destroy fire and its employers, and beware orcs and others who bring axes into the forest

." These lessons became his purpose.By his early teen years, Sven was avid about fulfilling his purpose and pleasing the Oak Father. With branch and stone, he made a makeshift hammer, and set to task that he was learned upon

.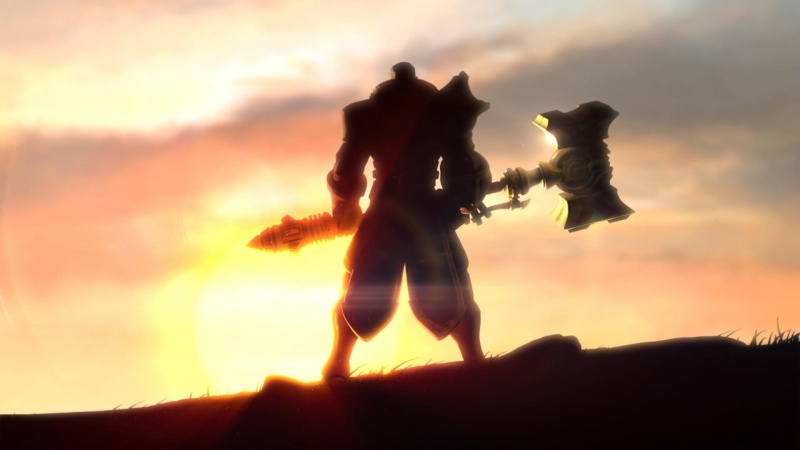 Last edited by DM Reaper on September 24th 2014, 1:55 am; edited 1 time in total